Here at Kybotech, we're always on the lookout for new talent – for people and personalities that gel with our company ideals and are hungry for success. So to understand what life at Kybotech is like, we think there's no better way than to talk to some of the real people who work there.
Check out their answers below to see if Kybotech is the right fit for you!
Thanks for joining us Laura – so, let's start with: which brand do you (primarily) work on?
Mainly on Garden Buildings Direct.
So Laura, what's your department and role at Kybotech?
So I'm a customer care manager in the customer services department –  assisting customers and giving them the best service possible and resolving any concerns they may have.
How long have you worked at Kybotech?
For 12 years now.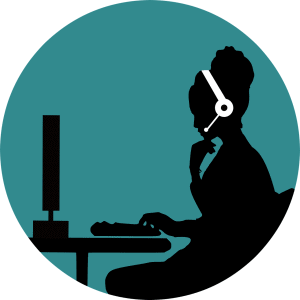 And how big is your team/immediate department?
Including the sales team and trade team, we're a team of 24 across both Garden Buildings Direct/ BillyOh and Bobbin Bikes.
"I've definitely seen the company change and grow".

Laura
Wow – and can you explain "a day in your life" at the company?
Well, every day for me is different – new customers and challenges each day! But I carry out a number of tasks such as resolving customers concerns and questions, assisting the rest of the team and dealing with the day-to-day running of the sales and care team.
What gets you out of bed and to work in the morning?
Just the new challenges ahead really.
Working From Home
So how have you found working remotely during the past 1-2 years?
I did find it difficult at first not being in the office. Working at Kybotech for a number of years, suddenly not being able to help my colleagues face to face was a big challenge! But we've found new ways of working and I feel I can manage my time a lot better.
"The company is always improving and working on things that could work better, such as processes".

Laura
What's one proud moment you've had whilst working here?
I have a few proud moments, to be fair! I think the biggest thing for me is making my way up the ladder. When I started here 12 years ago, I was hired as a call centre agent. From there I was made a team leader, then a supervisor and now the customer care manager managing both the sales and care team!
Nice work Laura – so what's on your list to achieve over the next year?
Working on processes and improvements in all areas. With customer care, there's always room for improvement. From looking at what went well and not so well in the previous year – we can change to help things run more smoothly this year.
Constantly Growing
So how would you say you've seen the company change/grow since you've been here?
Working for Kybotech for 12 years I've definitely seen the company change and grow. When I first started at Kybotech we were based in a quiet village with way less office and yard space.
What useful skills have you learned whilst working here?
I've picked up many skills working with Kybotech. I've always worked within the customer service team but I've also helped out and learnt other roles during my time here. 
I've picked up useful skills such as how to deal with customers when they are upset. But for me I think I have to say team management is a big one for me, I never thought I would run a team of more than 3 or 4 people but I've learnt over time how to do this.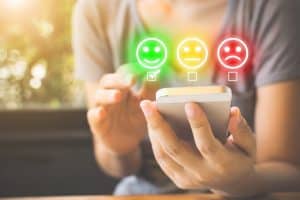 Almost done – why did you decide to apply to Kybotech then?
I had a friend that worked here when I applied, and I always like to help people and thought customer service would be something that would suit me.
Makes sense! And what's the best thing about working at Kybotech?
I'd have to say, my team and colleagues. We all work so well together and as a team – we're always helping each other out. And on top of that, the company is always improving and working on things that could work better, such as processes.
Any advice for potential candidates?
If you're not sure if you can learn it, trust me – your colleagues are always there to help you.
Thanks for your time – and if you want to follow in their footsteps, click to apply here.