Here at Kybotech, we're always on the lookout for new talent – for people and personalities that gel with our company ideals and are hungry for success. So to understand what life at Kybotech is like, we think there's no better way than to talk to some of the real people who work there.
Check out their answers below to see if Kybotech is the right fit for you!
Hi Amelia, so let's start with – what department do you work in?
So I spend some of my time in the sales department side, and the rest is spent in the marketing department.
Ok, and which brand do you (primarily) work on/for?
For sales, it's primarily Garden Buildings Direct and BillyOh. Then within marketing, it's mostly Bobbin!
And what's your role exactly?
I'm a sales agent, but I also float between that and the marketing department throughout the week.
"There's a great team of people helping to develop the company further each day".

Amelia
Can you briefly explain what your role involves?
Sure – when I'm based in sales I'm answering questions, helping place orders and solving problems if any arise. When I'm in marketing, I'm writing various blog content and doing a lot of behind the scenes work on written content for each page.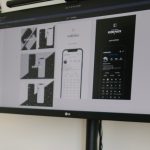 Credit: Nubelson Fernandes on Unsplash
And how long have you worked at Kybotech?
I will have worked at Kybotech for a year this February.
So how big is your team/immediate department?
Sales is comprised of about 4 to 5 people, whilst the marketing team is about 5 people. 
Life at Kybotech
And can you give us a feel for "a day in your life" at Kybotech?
My day generally starts off speaking to various people about orders they want to place, and if need be amending any customer orders. I also spend my morning answering any questions people may have on all sorts of products (this is where I learn new things every day!). 
"Everyone I've met has been nothing but friendly".

Amelia
During my afternoons, I switch over to marketing. I start by focusing on writing content for blogs, whilst doing other tasks behind the scenes of each page or post like technical SEO tasks.
What gets you out of bed and to work in the morning, Amelia?
The opportunity to see something new each day! There's never a day where I know completely what I'll doing but that's what keeps us growing. I'm always intrigued to see what each day will bring and to get my creative side working on whatever I have in store.
How have you found working remotely during the past 1-2 years?
Great! I've found it really helps me to stay motivated, I'm able to get on with each piece of work I have and really delve deep into my creative side. I also find it helpful when it comes to answering calls and responding to customers, there's no distractions at all – but there's still great contact with everyone in the team!
What's one proud moment you've had whilst working here?
I'm proud of how much I've learnt as a whole, both within sales and marketing. I love being able to expand my mind every day – I'm always impressed by how many new paths and avenues I've taken through the day.
And what's on your list to achieve over the next year?
I'd love to grow within the company some more. I'd like to get myself further into the marketing side and really grow there.
Always Learning
How have you seen the company change/grow since you've been working here?
Sure – there's a great team of people helping to develop the company further each day. For example, just when you think they can't make a site look even better, or make sales work in a new and efficient way, they do!
What useful skills have you learned whilst working here?
I've learned lots about time management, I'd say. Every day I make myself a list of any work I might have and prioritise the most important tasks. It makes my day run smoother and more efficient.
Can you remember a memorable facepalm moment at work? (It's ok we've all had them!) 
I've had plenty of moments where I overthought the route to a problem, it ends up being so simple but I definitely facepalm once I realise the real solution!
Don't worry, it happens to us all! So why did you decide to apply to Kybotech?
I loved how clear the application seemed even just from reading it. There was such a relaxed but informative vibe once the interview stages came about and everyone I've met has been nothing but friendly.
What's the best thing about working at Kybotech? Is the company working on improving anything that doesn't work so well?
I love knowing that by the end of the day, no matter if it's in sales or marketing, I've been able to help in some way. There's also endless support if you're looking to gain further skills and learn more.
How would you describe life at Kybotech in 5 words or less?
Never a dull moment!
Any advice for potential candidates?
Be open to learning new skills and just take the leap. If you don't apply, it'll forever remain a "what if" moment. There are so many amazing people here and even whilst working remotely, there's always support.
Thanks for your time – and if you want to follow in their footsteps, click to apply here.