Here at Kybotech, we're always on the lookout for new talent – for people and personalities that gel with our company ideals and are hungry for success. So to understand what life at Kybotech is like, we think there's no better way than to talk to some of the real people who work there.
Check out their answers below to see if Kybotech is the right fit for you!
Which brand do you (primarily) work on/for Carlo?
I focus on both Garden Buildings Direct (GBD) and BillyOh.
And what department do you work in?
I work in customer care.
What's your role at Kybotech?
I'm the customer care duty manager.
Carlo's Role
Awesome, and can you briefly explain what your role involves?
So I manage and oversee the day-to-day operations of the customer service team.
Sounds like a big task! And how long have you worked at Kybotech?
I've worked here for 8 years now.
"A proud moment is always when we get a commendation from our customers".

Carlo
How big is your team/immediate department?
There's around 10-15 staff.
Carlo, can you give us "a day in your life" at the company?
Yeah – so I provide support for the customer service team and I also handle escalations from any customers. I'm also responsible for our schedule and for making sure the performance improvement plan is on-track.
What gets you out of bed and to work in the morning?
I always love what I'm doing here at Kybotech so every day I'm pretty excited to wake up. I like the fact that I get to work with "my team" and to offer the best customer service that we can provide to our customers.
"The best thing about working in Kybotech is all about the people!"

Carlo
Ok, so how have you found working remotely during the past 1-2 years?
At first, it was difficult as we didn't have any experience working remotely! But we coped and I think the key to how we overcame it was about communication. We made sure that we communicated and discussed what potential struggle points were and what were the best practices that we could enact to make our remote working effective.
Achievements and Goals
What's one proud moment you've had whilst working here?
A proud moment is always when we get a commendation from our customers. I really feel happy when we get good feedback from the customer because it lets us know that our efforts are being appreciated.
And what's on your list to achieve over the next year?
Number one is always just to keep providing world-class customer service!
How have you seen the company change/grow since you've been working here?
Yeah, so I was actually already part of the company when they acquired the office in Worksop, and even more recently they've just acquired another brand with Bobbin bikes.
What useful skills have you learned whilst working here?
I'd say time management and respect for others.
Can you remember a memorable facepalm moment at work? (It's ok we've all had them!) How did you grow/improve from this?
Oh yeah – so I started as an entry-level customer service associate and I remember that in my first month here I was doing so well. I was getting, let's say not great quality scores but I loved what I was doing. So because of this I put extra effort into my work and learned from my mistakes to become a better employee.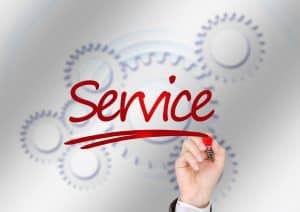 Well, something must've worked! And why did you decide to apply to Kybotech in the first place?
It was way back in 2014 when I applied to Kybotech for a customer service role. The first thing that attracted me was the benefits that Kybotech offered and, of course, the work schedule.
What's the best thing about working at Kybotech? Is the company working on improving anything that doesn't work so well?
The best thing about working in Kybotech is all about the people! The people here will help you grow. The working environment is something that I look forward to even when the work is hard – when you're with the right people it makes the work easier.
Finally, any advice for potential candidates?
Make sure you understand and want the position you're applying for then just get ready to excel in your chosen field.
Thanks for your time – and if you want to follow in their footsteps, click to apply here.